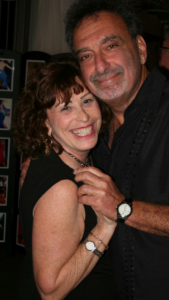 When Beth, now 60, was 38 years old she felt a lump and soon learned she had Stage II cancer. When the doctor was putting in implants after her double mastectomy, he found cancer cells in the scar line. Further testing revealed that Beth actually had metastatic breast cancer, which is Stage IV and incurable. When Beth's husband asked her doctor about her prognosis, she recounts, he responded that she had 6-18 months to live. "When he [my husband] hung up, I said, you think I'm going to leave you with those children?!" Beth jokes. At this point, she says, "I just went into survival mode."
That was 22 years ago. Today, Beth has seen her kids, who were 10 and 12 at the time, grow up, and she continues to thrive. The Boca Raton native is an active member of her community and participates in several breast cancer groups and raises funds for METAvivor. She believes research is the way to a cure. Beth, who has HER2+ and ER/PR- cancer, was one of the very earliest recipients of Herceptin, a game-changing treatment for a number of women who have the HER2 mutation. Beth believes she is the single-longest recipient of a Herceptin as a single agent only protocol in the world, and she has stayed on this same treatment since diagnosis, receiving treatment every week, then eventually every two weeks, and now every three weeks.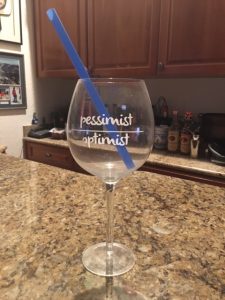 Asked about a special diet, Beth says that while she generally doesn't enjoy "eating crap," she also doesn't want to "sit there and drink smooshed-up celery all day. Forget about it!" With her trademark humor, Beth continues, "I grab a straw and bring on the wine."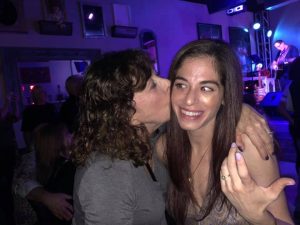 This longtime survivor attributes her sense of humor and desire to watch her kids grow up to helping her get through the devastation of her diagnosis. And now, over 20 years later, Beth has generously agreed to share her amazing story with our readers.
Thank you, Beth, for contributing your wonderful humor and candor to this site!
Readers, please feel free to ask Beth questions in the comments.